When setting up your Amazon PPC campaign, you should first choose the keywords you want to target. Negative keywords can filter out pointless terms and save money on unnecessary advertising. This will also help the algorithm work more efficiently. It is best to use negative keywords only when you know they are necessary, and be sure to use them with an exact match.
Automated Bidding:
When creating an Amazon PPC campaign, one of the most common challenges for advertisers is managing bids. Creating an automated bidding process can save valuable time and money and avoid making costly mistakes. You can test different ad types and remove them if they do not perform. You can also boost those ads that do perform well.
Amazon PPC is a fantastic approach to broadening your audience and growing your business. The service has over twelve million products listed, and it can be challenging to get your products noticed unless you have a solid PPC campaign. Using the Amazon PPC system to manage your campaign is an essential step in keeping your product at the top of the Amazon search results.
The process is simple and transparent. You set up your daily budget and bids to set up an Amazon PPC campaign. A successful bid is priced $0.01 higher than the second-highest offer. To increase the success of your campaigns, you can change your budget. After that, you can check your outcomes daily to see if they are on track.
Your Amazon PPC campaign may benefit from automated bidding. This tool automatically sets bids based on your campaign goals and eliminates the manual labor required to calculate bids. It's also possible to automate your PPC campaign so that you can spend more time focusing on other aspects of your business.
Increasing bids can increase conversion rates, visibility, and placements. You'll need to adjust your bids regularly, so your product appears on the top of the search results and converts. In addition to increasing your bids, you should always ensure that your keyword bids are reasonable.
For Amazon PPC campaigns, automated bidding can help you increase your online sales. Amazon's automated strategy automatically targets keywords relevant to your products and uses data from shoppers' clicks and purchases to adjust your ads to suit your listings. You can choose a fixed or dynamic bid, and Amazon will automatically adjust your bids in real-time. Automated bidding allows you to monitor your campaign's performance and avoid being charged for a campaign that isn't performing well.
Negative Keywords:
It's adequate to use negative keywords to optimize your Amazon PPC campaign. It helps you exclude irrelevant clicks and direct traffic towards your products. As a seller, you want to stand out from the competition and send as much traffic as possible to your product page. Negative keywords are a great way to achieve this without changing the product listing.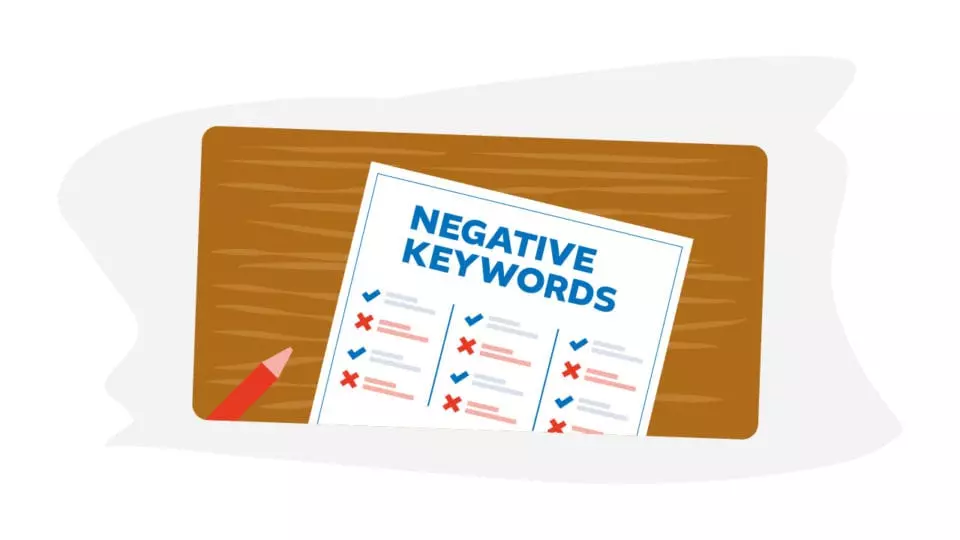 Negative keywords are not challenging to find. You can see which keywords are not performing well using your search history. For instance, you can observe that some individuals are looking for inexpensive smartphone cases. However, likely, they don't know what they're looking for. Therefore, instead of spending your ad budget on these irrelevant terms, you should focus on selling high-value products that will drive conversions.
Negative keywords are irrelevant keywords or low-priority. By identifying these keywords, you can lower your ad budget and save on ad spending. For example, if a customer searches for plastic combs, you may not want to advertise your brand, so you should include "plastic" as a negative keyword. This will guarantee that the individual looking for your product will see your advertisement but not purchase it.
You can add negative keywords at the ad group or campaign levels to your Amazon PPC campaign. Negative keywords can be added separately to ad groups or in bulk to your campaign. You can create an ad group for each negative keyword if you want to make the most out of your Amazon PPC campaign. You can consult an Amazon professional to review your selections if you're unclear about which keywords to use. To assist you in optimizing your ad campaign, they will get in touch with you within 24 hours.
A key component of optimizing your Amazon PPC campaign is tracking its performance over time. Amazon Seller Central includes a handy "Campaign Manager" tool that helps you track campaign data, including clicks, sales, impressions, and other relevant data. Once you've tracked your Amazon PPC campaign, you can use negative keywords to optimize your campaign for even better performance. They will increase your ad click-through rate and boost your sales.
Read More Here: How To Promote Events Using Paid Search And Social Ads
Optimizing your Ad Copy:
Amazon is a competitive market, and if you want to succeed, you must optimize your ad copy for maximum visibility. Proper optimization will help your product listing rank at the top of search engine results for specific keywords, driving more customers to your website to make a purchase.
Your ad copy can be optimized in various ways for Amazon PPC. Adding keywords with high conversion rates to your ad copy is one way. By doing this, you will reach a larger audience and pay less per click. This strategy will help you increase your revenue and profit on Amazon.
You can also increase the value of your product by incorporating high-quality product images in your ad copy. The perceived value of your product and shop brand will rise. You can upload up to nine photos to your Amazon listing page, and it is recommended to use professionally shot photos of your product.
Another great way to increase brand awareness is to group several variations of the same product into one package. This will help increase brand awareness and prevent product cannibalization. However, you should be aware that running multiple ads for multiple products may not be the most effective strategy. This is due to the possibility that you will overpay for advertising.
One of the best ways to maximize your Amazon PPC campaign is to track results regularly. Amazon Seller Central provides an excellent platform for tracking campaign data, including clicks, impressions, and sales. The data in the campaign manager helps you make better ad copy over time. In addition, negative keywords are an effective way to improve your ad campaigns. This technique helps you control your ads, boosting your click-through rate and sales.
The more relevant your ads are to your product, potential buyers will view the more likely your ad. Optimizing your ad copy for Amazon PPC will boost your sales and ROI. Increasing your sales and ROI are two goals for any Amazon seller.
Finding keywords with a low ACoS:
When looking for keywords to use in Amazon PPC advertising, you should be aware that not all keywords are created equal. ACoS measures advertising cost versus sales, and a low ACoS means you won't have to spend as much on your campaign to generate a sale. However, finding keywords with a low ACoS isn't as easy as it seems. It can take time to find them, and the process is made easier with the help of Amazon advertising reports.
When using Amazon PPC, you need to find keywords with low ACoS and highly relevant to your product. For example, if you sell left-handed bicycle sprockets, you'll want to select keywords related to this product's features. Then, in your product description, you should focus on the benefits and features that will help customers make the right buying decision.
High ACoS is an indication of a high return on investment. A high ACoS would mean that you would spend $400 on a particular advertisement and make a profit of $600. That's a good return on investment, as long as you're paying a low CPC and the conversion rate is high enough.
To find keywords with a low ACoS, analyze the costs of competing brands in similar product categories. This information will give you an idea of how much other sellers are willing to spend on Amazon PPC ads. With low ACoS, you can spend less and still make more sales.
Additionally, you should guarantee that your product pages are PPC and SEO-friendly. A poor product page will only result in bounces. Additionally, you must ensure that the a-9 algorithm is satisfied with your Amazon product page. The a-9 algorithm looks for product pages that answer questions about the product, who the target audience is, and how to buy it. Amazon PPC optimization is essential in maximizing your profits and sales potential.
You can track your Amazon PPC campaigns and improve them over time by tracking campaign data. Using Amazon's Campaign Manager is a valuable method for accomplishing this. This feature will allow you to monitor your ad campaigns' clicks, impressions, and other relevant data. You can also use negative keywords in your ad campaigns to improve your conversion and click-through rates.