If you want to create a fashion blog, there are some things you need to know. For one, it is vital to post a few times a week. It is also better to publish one quality post than ten thin ones. Also, install an Editorial calendar plugin if you are using WordPress. By doing so, you can manage your entire fashion blogging from one place.
How To Start Fashion Blogging:
Starting a fashion blog can be a relatively simple process. However, new fashion bloggers often make mistakes that can be costly to their business. For example, they often overlook the importance of SEO (search engine optimization), which can be very important in determining traffic and overall rankings. By ignoring SEO, fashion bloggers may be wasting time and money.
Using a free domain name can be a huge mistake – they are unprofessional and can lead to cyber-attacks. In addition, these sites are often limited in bandwidth and require web hosting to be paid for. Not to mention, the site's design and search engine friendliness are often compromised. Furthermore, free domain names also look unprofessional, leading visitors to question the validity of the information.
While starting a fashion blog, you must create high-quality content that is of value to your readers. Additionally, you must identify your target market and discover what kind of material resonates with them. A well-written blog with exciting and relevant content will generate more traffic and earn you money. Create an audience that will stick around for a while.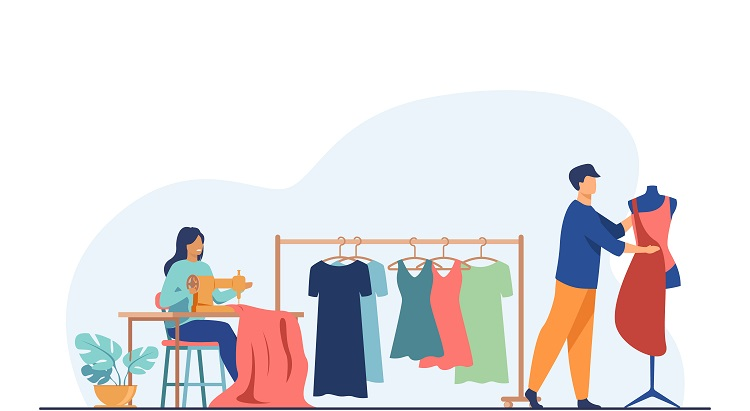 You need to post frequently once you've gained an audience. Ideally, you should post three times a month. Make sure to share your blog on social networks, get involved with the blogging community, and stay active and consistent. You'll stand out from the crowd and become a serious fashion blogger if you follow my advice.
Pick a distinctive and memorable name. If you can, try to avoid using long words. Short terms are simpler to recall and easy to search for. A domain name suggestion tool can help you find available names. Social media is a massive part of fashion blogging, and this is something that's best done early on. Among the most extensive social networks to use for this, Instagram is a great way to get started. This platform is populated with thousands of brands and influencers who use it to promote their products and services. Having a presence on these networks is crucial as it will help you build a strong following.
Read More Here: Fashion Blogger at Every Age
Men's Fashion Blogging:
If you love fashion and want to stay up to date, you may want to check out men's fashion blogging. These blogs are great resources for men, offering unique perspectives on current trends and tips and tricks for dressing better. You can even find some male fashion bloggers on social media. One of them might have something you like! Enjoy reading them, we hope! And don't forget to obey them!
I Am Galla: This blog is written by Adam Gallagher, the creative mind behind one of the best men's fashion blogs online. His blog features beautifully shot fashion photography, style tips, and trend forecasts. It also includes a lifestyle section. Adam is a US resident and enjoys travelling. Another great men's fashion blog is Dappered, which combines consumer reports with fashion tips. It also features style articles and is updated daily.
These blogs are great resources for men's fashion tips and trends and can help transform their image! So, don't be afraid to branch out! Men's fashion blogging is an increasingly popular trend and is booming. The Dapper Label and Singh Street Style are a few notable blogs dedicated to men's fashion. These bloggers share their passion for fashion with their readers. Some even have a video section where readers can watch the video tutorials and read about the latest trends in menswear.
Fashion Blogs For Over 40:
Fashion blogs for over forty-something women have a wide range of topics. Some focus on colour and print, while others feature classic looks. If you're looking for a new way to wear white jeans, check out Not Dressed as a Lamb. This popular style blog also has a sister site, Instagram. Another excellent fashion blog for over-forties is Girl With Curves. It features a mix of fashion for the over-40 crowd and a healthy dose of lifestyle advice.
If vintage is your thing, Audrey's account is a must-follow. She uses her photography skills to share her vintage edit. Monikh Dale is another super stylish London-based influencer who curates her fashion edits. Her style is timeless, and she focuses on sustainability.
Izza of 21 Buttons is another blog worth following if you're a woman who loves fashion. Her blog features a mix of fun and feminine styles for women of any age. She's also a wardrobe consultant and personal stylist. She's an experienced fashion blogger who aged gracefully but without losing her sense of style.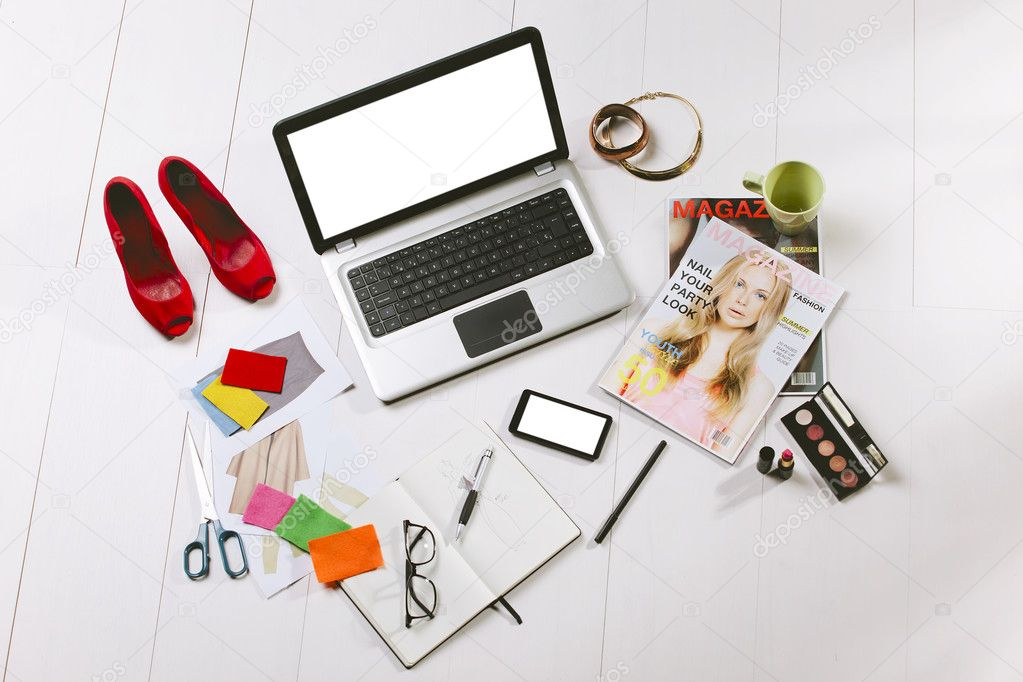 Debbie's style is very similar to mine – eclectic, creative, and fun. Her outfits often feature lace and retro styles. Her red hair makes her look beautiful in any hue. Her hairstyle is also an outstanding work of art! She wears proportionally proportioned outfits and looks like she's been styling people for years!
Lizzi's blog is dedicated to dressing like a lady. She makes sure to put thought into her outfits and choose neutral colours. She also balances prints with other parts of her business. This balance is key to dressing well, especially when you're over 40. Whether you're dressing for work or a fancy dinner, it's essential to look good.
Women Fashion Blog:
A women's fashion blog is the perfect place to turn if you're looking for quick style inspiration. Not only will you find excellent fashion advice, but you'll also discover the hottest trends and the newest fashion innovations. Following a fashion blog can help you find comfortable and confident looks for any occasion, whether a day at work or a night out on the town.
Jo-Lynne Shane is a beautiful blogger and mother of three. Her style is classic and sophisticated, and she generally wears neutral colours in her outfits. She is also pregnant, so that you can expect lots of tips and advice from her during this exciting time in her life.
Try Mercer 7 if you're searching for a more laid-back and entertaining fashion blog. The Los Angeles fashion blogger's articles will give you some great ideas for stylish outfits. Her articles focus on practical style tips and how to dress your body type. In addition, she's a big advocate for slow fashion and investing in classic pieces that will never go out of style.
An excellent women's fashion site will inform you about sustainable fashion. You can feel good about your purchases because style and the environment receive more attention. In addition, a good blog will teach you how to shop for a better brand and keep up with the latest trends in an environmentally-conscious way.
Another excellent fashion blog for fashion-conscious women is The Vogue. The founder of this website is an entrepreneur and a talented artist. Her posts look like they belong in a prominent fashion magazine. She has a blog and Instagram account that has over 1.4 million followers. In addition, her blog is packed with exciting content.
Imogen Lamport is another great fashion blog. This Melbourne-based fashion blogger helps women of all shapes and ages dress chicly. She's active on social media and runs giveaways regularly. She's passionate about fashion and has a passion for blogging. Her blog is an inspirational style source and is monetized through brand promotions.