SEO and SEM are two of the most common search engine marketing techniques. Search engine marketing and Paid-per-click promotion are two different strategies for generating traffic. SEO uses white-hat techniques to appear at the top of search results, while PPC works to deliver targeted traffic. While both methods can bring you targeted traffic, the cost of PPC is often higher than SEO. Ultimately, it would help to decide which strategy is right for your website based on your specific goals.

Search engine marketing:
Search engine marketing and SEO are the two most essential methods for driving targeted traffic to your website. Since people use search engines to find answers to their questions, they place a higher value on websites that rank high in the search results. Despite some significant differences, SEO and SEM have a lot in common. While SEO is one of the most common marketing strategies, many people use Pay-Per-Click (PPC) advertising to promote their websites. This type of advertising uses keywords to promote a website and requires payment only when someone clicks on an advertisement. Both methods can improve your website's rankings, so learning which is right for you is essential.
To get more visitors, SEO entails ensuring that search engines can crawl and index the content of your website. Content production, keyword research, and content optimization are all involved. These practices help search engines understand the scope and rank it accordingly. Paid SEM, however, consists of setting a budget and creating advertisements on popular platforms.

Paid-per-click promotion has many benefits, but much of the traffic generated by PPC campaigns aren't converting to sales. For example, a keyword such as "how to eat more protein" may get two thousand monthly searches, but a low CPC of $1.40 suggests you can get 100 clicks for just $140. However, most people searching for this term aren't looking to buy a protein powder. The results are blog postings and other information sources since they are looking for information.
Search engine optimization takes time. However, it is a method that can help you establish your position as a leader in your industry. However, it does not guarantee page one overnight, and you may need to do several more optimizations to stay on top. The more content you post, the better.
Choosing keywords wisely is critical. Your chances of drawing in targeted traffic will be enhanced if you use keywords that are pertinent to your industry. Additionally, you need to pick keywords that apply to your content. Once you've identified the most relevant keywords to your content, you can use them to improve your SEO and get your content ranked high in the search results.

SEO:
SEO focuses on making a website user-friendly and generating signals to search engines. This allows a business to generate more traffic to its site without spending much money on advertisements. Off-page SEO involves outreaching out to other websites and sharing content on social media. It also gives the business much control over its content and shows that it is in tune with its customer base.
Remembering that SEO is a long-term plan when contrasting it with conventional marketing strategies is critical. The objective of SEO is to raise the caliber of your website gradually. Your website's ranking will improve as you produce more high-quality content, boosting visitors. On-page SEO involves activities you take on your websites, such as using relevant keywords and appropriate headings. Off-page SEO involves actions that take place off-site, such as ensuring your website follows search engine rules.
The focus of search engine optimization (SEO), a tried-and-true marketing tactic, is on organic traffic and high-quality content. It is a prolonged process that builds on earlier achievements. SEO aims to have a website rank higher in organic search results. Due to the complexity of search engines, SEO requires a long-term commitment.

In contrast, black hat SEO uses tricks and tactics to raise a site's ranking artificially. The aim is to build lots of keywords, content, and links. Eventually, search engines learn about the tricks and close the loopholes. On the other hand, white-hat SEO focuses on building high-quality digital assets, including a site, a blog, and high-quality links.
Another difference between SEO marketing is in the cost. SEO is a more cost-effective marketing method, and it builds brand awareness while driving laser-targeted traffic. Compared to paid advertising, SEO builds trust and is more reliable. While paid ads charge for clicks, SEO doesn't. However, the links' quality does not come for free.

Paid-per-click promotion:
SEO or search engine optimization can increase your organic search engine rankings. It is also very measurable; you can track how many people click on your ad and how many of them convert. Your campaign will be improved with the aid of this data. SEO, however, takes time and work.
In addition, SEO gives your business an edge over its competitors. Your chances of making a sale increase with your position in search results. This is because people will trust websites at the top of the results. Paid-per-click promotion is similar but has some distinct advantages.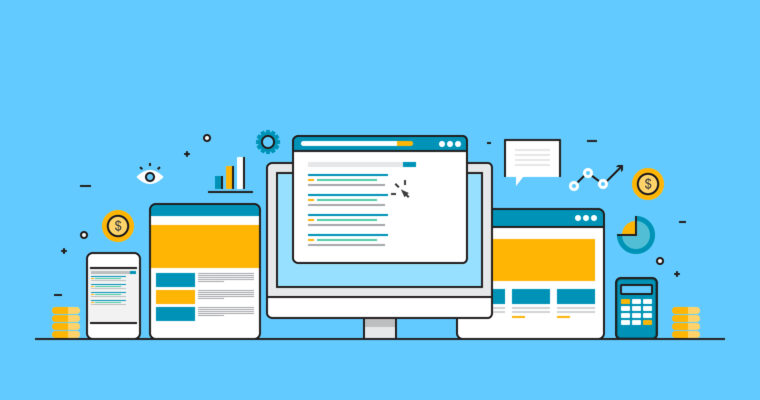 Paid-per-click promotion is more expensive and takes time to work. The most satisfactory long-term results are those you get via SEO. The disadvantage of Paid-per-click promotion is that it can be challenging to measure. SEO will give you a long-term strategy and more traffic and results over time. To get the best of both worlds, it is best to blend SEO with PPC.
Writing articles and blog posts with pertinent keywords can help with SEO. The essays should be descriptive and easy to read and provide valuable information. Meanwhile, PPC advertising allows you to show ads on SERPs and charge for each click. Compared to SEO, PPC advertising has a broader reach and can be targeted to target specific audiences.
SEO and PPC can be used together to boost your exposure on SERPs and increase your brand awareness. NUOPTIMA offers a free consultation and professional SEO services. If unsure which strategy to choose, you should speak to a professional to discuss the various options.
In addition to bringing in more visitors, SEO can raise the position of your website in search engine results. PPC has its place and time; it's crucial to realize that. It is more cost-effective and will produce results quickly. Its benefits include quick turnaround time and no downtime.
PPC is a faster way to get results than SEO. PPC ads display your ads next to your competitors. These ads are less likely to be organic, meaning you'll pay for every click.

Limitations:
SEO can increase a website's traffic and reach by improving its visibility in search engine results. Ranking on Google's top page can take up to a year, according to Ahrefs. While ads can deliver qualified traffic quicker, SEO requires ongoing adjustments. An effective SEO strategy should include off-site SEO and on-site content. It also involves consistent daily efforts.

SEO can also increase the visibility of a brand. Using it effectively will help a company become a leader in the market. It can also help a business avoid annoying users and generate a high return on investment. However, some drawbacks of this approach include competition on the Internet, a high price for SEO services, and fewer available SEO specialists.