SEO, often known as search engine optimization, is essential to any marketing plan. It helps businesses enter new markets or even expand their current ones. Additionally, it aids in boosting both the number and quality of traffic to a website. In addition to that, it helps businesses provide essential information to customers.
There are many benefits of SEO (Search Engine Optimization):

Benefits of local SEO:

Small businesses can benefit significantly from SEO. For one, these techniques help them control their marketing costs. While large companies can spend a lot of money on advertisements and marketing, small businesses are limited by their budget. SEO strategies help small companies compete in the virtual world. They can increase website traffic, get more subscribers, and even turn potential customers into long-term customers.
Strong SEO can also increase your small business' conversion rates. Even though more traffic means more potential customers, if those visitors are not engaged, they are more likely to leave. Optimizing every page on your site can create a more streamlined sales funnel and a better user experience. More conversions mean more quality leads and more sales.
While small businesses often lack the resources for a comprehensive marketing strategy, SEO can increase brand recognition, improve customer experience, develop brand authority, and increase sales. It might be challenging to distinguish from the competition and draw in new clients in a world with three billion internet users. SEO is an essential part of a digital marketing strategy because it uses effective keywords and ensures a website is optimized for specific segments of your audience. Adequately managed SEO can help small businesses establish meaningful connections with their customers and increase their keyword rankings monthly.
SEO professionals can also help small businesses build brand recognition. Once a potential customer sees your brand name on a SERP, they will be more likely to consider your product the next time they need it. This can even lead to repeat purchases.

Why is SEO important:

SEO is critical to achieving online visibility and driving traffic to a website. The majority of individuals use search engines to look for businesses or organizations. They enter keywords to discover the most excellent match when they search for a good or service. SEO aims to ensure that your content appears at the top of search results. This can be done through keywords, links, or tagging content.
In a market dominated by online shopping, being visible in search results is crucial to driving online traffic. According to studies, 90% of individuals only look at the first page of search results. This implies that you are losing potential clients if your website doesn't show up on the first page of search results. Thankfully, SEO is a proven solution to increase your website's visibility in the digital world.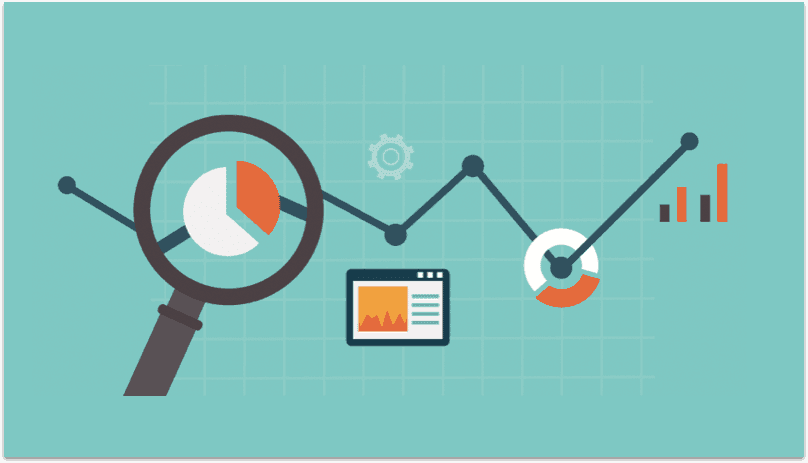 Search engines use bots to sift through web pages, finding content that best matches the search query. Ultimately, this ensures that only relevant content will be shown on the first page of index results. SEO helps digital marketers create an online authority, grow an audience, and turn leads into buyers. Contact an SEO expert if you're unsure what to do to improve your website's performance. They will help you optimize your website and make it easier to navigate.
The use of SEO in digital marketing is essential. With better rankings, your site will attract more traffic and more conversions. It can also help your website stand out and provide a better user experience.

Importance of SEO in Digital Marketing:

As a type of digital marketing, SEO employs several strategies to raise a website's position in search engine rankings (SERPs). The primary benefit of SEO is increased organic traffic. This strategy generates, which ultimately leads to higher revenue for a business. It is important to note that SEO is not just about stuffing web pages with keywords; it also involves other critical elements of a website, such as speed, mobile friendliness, content, and interactivity.
Due to the increase in internet usage, SEO is now a crucial component of every marketing plan. Research has shown that 92% of the world's traffic comes from search engines. The number is likely to rise even higher by 2022. In addition, the rapid growth of India's economy and the rising popularity of digital marketing has resulted in a rise in the number of SEO specialists in the country.
SEO isn't just an online marketing strategy but also a powerful tool for brand awareness. A good SEO strategy can impact a brand's reputation and reach within a year or two. Professionals in SEO must keep up with the most recent advancements and research in the industry. Because SEO is closely connected with the evolution of digital technology, staying informed about trends and site updates will help them make the most of their SEO efforts.

Another significant benefit of SEO is the growth of your potential audience. With a good SEO strategy, you can expand your audience by targeting new markets and attracting new talent. Organic visibility is also cheaper than paid advertisements, so even if your SEO efforts are cut temporarily, your website will still be visible to searchers.

How SEO Operates in Steps:

Increasing a website's visibility on search engines is done through a method known as search engine optimization or SEO. It focuses on organic search results instead of paid search advertising. Internet users typically search for information using search engines. Search engines evaluate a page's relevance using hundreds of different parameters. It will rank higher if it is more pertinent to a user's search.
Creating good content and a great website experience is crucial to SEO success. Offering high-quality goods and services will reward you with a presence in organic search results. The best SEO strategies begin with a plan and take a long-term approach. Additionally, you must be prepared to put in a lot of time and work.