Having your own Limousine Service business is one of the best ways to earn extra money. If you want to start your own business, you can do so by taking the following steps.
Make Limo Service Company
Whether you're looking to start a business for the first time or are interested in taking it to the next level, you should know a few things about the industry. A limousine business has several key components, from vehicles to chauffeurs to route planning. These components must be managed effectively and efficiently to increase profitability and minimize expenses.
Before you start a limo business, you need to make sure you have all the necessary licenses and permits. You may also need to acquire a vehicle and for-hire livery insurance for your drivers. Some states require workers' compensation insurance as well.
Consider investing in limo business software to automate your billing, invoices, and customer communications. You can also set up a virtual call center to help you build a client base. This will help you earn commission and save money in the long run.
Limousine business software can help you optimize efficiency, which will help you to maximize profits. It can also save you money in personnel costs.
You may want to consider hiring corporate hires to help you maintain your profitability. You can also join the National Limousine Association, which will help you find drivers, other businesses, and professionals.
When you're starting a limousine service business, you'll need to plan for a large capital investment. Typically, a new limousine costs about $90K. You can also consider leasing a vehicle. As your business grows, this will allow you to trade up to a better vehicle.
You should also plan for ongoing vehicle maintenance and repairs. You may also want to invest in professional cleaning services and reupholstering.
It would help if you also took the time to investigate the market for prices and quality. While a low price may sound attractive, it could mean that you're offering inferior products or services.
Creating an efficient route plan will help you keep your costs low. An inefficient route plan can mean longer trips and more fuel use. It can also damage your reputation and brand image.
It would help if you also took the time to evaluate your business regularly and review customer feedback. This will help you to understand your market and help you determine what needs to be done next.
Financing Your Business
Whether you are looking to start a limousine service business or expand an existing business, financing can help you get off the ground. While loans are becoming harder to acquire nowadays, there are several ways you can fund your business.
The first step is determining whether you plan to operate your business as a for-hire or consumer service. For-hire customers pay a flat fee to lease a limousine, while consumers can hire a limo for a fixed hourly rate.
Depending on where your business is located, taxes and other legal requirements may be different. Having a business bank account can help you track your income and file taxes more easily.
There are also equipment loans that can help your business purchase new vehicles. These loans use collateral to secure the loan. Equipment loans can provide up to 100% of the item's value.
Whether you plan to rent or buy a limousine, you will need to have a good business plan. This will help you understand your market and your competitors. In addition, you will need to research and buy insurance for your business.
Limousine companies often turn to banks and credit cards for financing. However, traditional lenders may require uncompromising repayment terms.
If you have a personal network, you can obtain funding through personal loans or the sale of other assets. This is a low-risk, low-cost option. However, be careful not to provide sensitive personal information to these lenders. You can also obtain funding through crowdfunding websites. These websites allow investors to fund your dream for a low fee.
The National Limousine Association represents the interests of the luxury automobile industry and publishes various publications. The organization also helps limousine companies find professionals and customers. It also provides statistical information about the transportation industry.
A good advertising campaign can help your limousine service business become popular. However, it is also important to ensure you offer a unique selling proposition. This will ensure that your customers will want to hire you.
If you plan to expand your limo service business, you may need financing to pay for equipment repairs, taxes, licenses, and general operating capital. You may also need to acquire for-hire livery insurance. This can take several weeks to secure.
Market Your Limousine Service Business
Whether you want to start a home-based business or expand your limousine service business, you will need to learn how to market your limo. Marketing your business is about advertising and connecting with your customers.
One of the simplest ways to market your limo is by getting a business card and dropping it off at hotels, clubs, and other venues in your area. You can also create a Facebook page for your business and set it up with pictures and rates.
The best way to market your limo is by offering a unique experience. There are many ways to do this, from offering tailgating transport to promoting a limo ride for a girls' weekend.
Another strategy is to use a virtual call center. This allows you to save on costs and gain access to a network of limousine services. It's also a good way to connect with customers who may not be familiar with your company.
The limo industry has been a relatively slow grower in recent years, although it has brought in more than $12 billion in the United States alone. Increasing consumer spending increased disposable income, and the development of apps such as Lyft and Uber have contributed to its growth. However, it's still relatively hard to crack.
The most important thing to remember is that you should market your limousine services in a way that is both on and offline. Of course, the internet is a good place to start, but you should also advertise in the local newspaper and Yellow Pages.
Consider hiring a marketing consultant to help you draft a strategic marketing plan. You should also make sure your limo service in boston has a web presence and is mobile-responsive. If you do, you can take advantage of a large portion of your potential clients.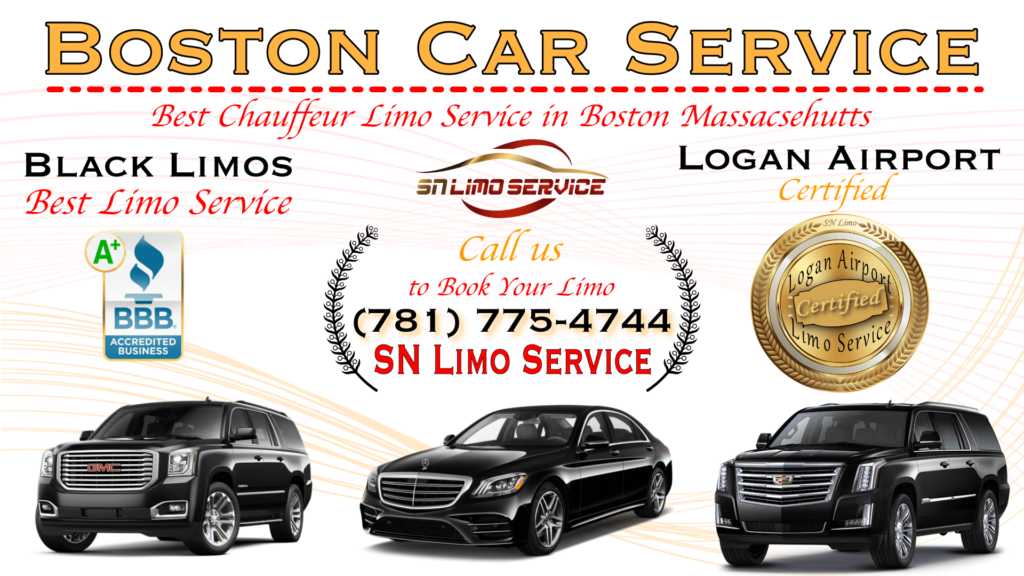 The limo industry has a few competitors, including ride-sharing services like Uber and Lyft, but a strong value proposition will win you, customers in the long run.
It's easy to need clarification about how to market your limo. The best strategy is to find out what your customers want. Once you know what they want, you can build a marketing plan that will put you in a good position to win their business.
Steps to Take in Starting Limo Service Business
Whether you want to start a limo service business for the first time or want to expand, there are several steps to take. First, it is important to do your research before you begin. You will need to consider licensing, permits, and the legal structure of your business. Depending on where you operate, taxes and legal requirements can also impact your business.
You will also need a vehicle and chauffeurs. You can purchase your vehicle, lease it, or subcontract with another limo business. If you lease, you may need for-hire livery insurance. You may also need a commercial driver's license. You may also need a certificate of authority if you plan to operate outside your state.
The limo industry is a highly competitive one, and you will need to compete with other companies in the area. Therefore, you will need to find customers and build your brand. You will also need to develop a business plan. The business plan will help you determine your business model and how to serve your customers best.
In addition to a business plan, you will need a business license, permits, and insurance. You will also need to consider your budget for ongoing maintenance and repairs. Finally, purchase a software package for your business, such as a GPS and a limo business software package that automates customer invoices and messages.
Another way to help your business grow is to set up a virtual call center. A virtual call center links customers with other limo services in your area. This allows you to build a client base and save money. Using software also lets you track trip durations and employee hours.
If you want to expand your business, consider purchasing a larger fleet. The number of vehicles you own will impact your profitability. If you have more vehicles, you will likely have a larger profit if your business is successful, but you may also incur larger losses if the business is less profitable.
You may also want to consider joining the National Limousine Association, which can help you find customers and professionals. You can also set up a Facebook page for your business. You can also post videos and customer testimonials on your page. This may go viral and generate more publicity for your business.
Read More Here: Top Internet Marketing Strategies For Limo Company