If you want to add a new plugin to your website, you must first know how to install it. There are various ways to do this: you can install it from the WordPress repository or a third-party source. However, checking the developer's credentials before installing them on your website is essential. To install a plugin, go to the Upload Plugin page on your website and click on the file you want to install. Here at Towards Digital Skills Writings, we will tell you about Installation of a New WordPress Plugin on Your Website.
Installation of a WordPress Plugin from the WordPress Repository:
A few different methods exist for adding a WordPress plugin to your website. The first way involves downloading the plugin to your computer. Visit the WordPress Plugins page to complete this. Next, click on the Add New button. Locate the file you've downloaded and click on it. You can make it active by selecting the "Activate Plugin" button after the plugin has been uploaded to your website.
The second way is to install the plugin manually. First, you must know your FTP login information. If you don't remember, contact your web hosting provider for information. You can access the FTP folder for your website after you have this information. Select the Plugins link from the admin menu after that. You will then see the plugin installed successfully.
By uploading plugins to your website, you can set them up on a WordPress website. Alternatively, you can activate the plugin by downloading it as a zip file and uploading it to your WordPress admin dashboard. If you don't know how to do this, consider using Managed WordPress Hosting.
You can search for and browse the available plugins using the WordPress admin screens. The "Install Now" button will appear next to each plugin. Before installing a new plugin, check its compatibility with your WordPress theme and version. Some plugins may not be compatible with your WordPress theme if it has been updated since the last core update. Check the "View details" link in the plugin's description if you have any doubts.
Once you have installed the plugin, you can customize it by changing the name of the plugin folder and the location of the wp-content directory. You can also choose to change the name of your uploads directory. There are many other options for customization. For instance, you can install an e-commerce plugin operating an online store.
Plugins are the heart of the WordPress ecosystem. They extend WordPress's functionality and make it stand out among its peers. This extensibility makes them popular among users, but many are still unsure how to install them on their sites. The installation procedure is, thankfully, relatively simple.
Installation of a WordPress plugin via FTP:
You can install a WordPress plugin on your website using FTP, a technology for transferring files over the internet. First, download the plugin zip file from its source. Next, start your computer's FTP client. Connect to your website using your FTP credentials, which you can find in your hosting dashboard, webmaster's account, or your hosting company's support team. Navigate to the plugin folder by connecting to the FTP server using port 21. Once you've selected the plugin, you can click "upload" and upload it to your website. Before making modifications or adjustments to your website, always make a backup.
You can download a plugin by using an FTP client like FileZilla. Once you've downloaded the plugin, open it the same way as any other file. Select it after navigating to the wp-content. Drop the downloaded plugin file into the folder using drag and drop. The WordPress plugin will now be installed on your site. Visit the plugin's dashboard and select the activate option to turn it on.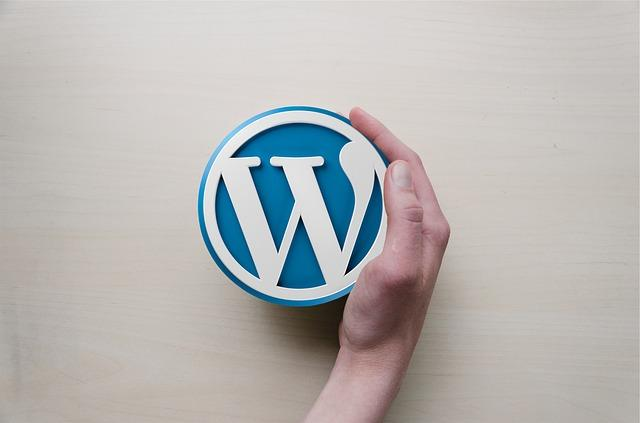 If the WordPress plugin directory is unavailable or you don't have access to the server, you can upload it manually through FTP. The FTP protocol is used to transfer files between PCs and servers. The process is a bit complicated but can be helpful when the WordPress plugin directory is unavailable.
Plugins can also be downloaded using the upload option. These are usually in zip file format. Click "Plugins" in the admin section of your website after downloading the zip file. Once there, click "Add New" to choose your plugin. The downloaded file should be selected, then click "Install Now."
Make a backup first if the plugin is an upgraded version before continuing. Some hosts will automatically back up your site, but you should be sure to keep a copy on your computer just in case something goes wrong. Installing the most recent version of your plugin is possible after backing up your website. It is available for download from the WordPress repository or the website of the plugin's developer. The downloaded file is likely a compressed.zip file.
You may activate the plugin and start configuring it after downloading and installing it. Plugins will vary in their settings, so it's essential to consult the plugin's documentation to figure out how to use it.
WordPress plugin Installation through zip file Upload:
You may have seen the option to upload a ZIP file to install a WordPress plugin. Although the ZIP file must already be on your computer, the procedure is the same as installing any other plugin. First, you must click the "Choose File" feature to select the file. Select the appropriate extension, please. Click the "Install Now" button once the file has been downloaded to your PC. The plugin will then be installed on your WordPress site after WordPress has extracted the file.
As an alternative, you can get the plugin from the WordPress directory and install it there.n either case, you should verify the developer's authenticity before downloading the plugin. The process is simple and intuitive. Once the zip file is on your computer, click "Upload Plugin" under the Plugins menu on your WordPress website. Click "Install Now" after choosing the plugin zip file. After installation, activate it and delete any previous version.
If upgrading the theme or a plugin, you can install the latest version using a ZIP file. Before installing the new version of a WordPress plugin, you should always make a backup of your website. Remember, however, that WordPress websites have a file upload limit. Therefore, if you're uploading a zip file from another source, you may need to increase the file size or perform additional steps to ensure that the installation process is successful.
Using the plugin's directory to download and install it is simple. You can also upload plugins via your WordPress Admin panel. You can also use your FTP client or a file manager to upload them. If you're not comfortable using the plugin's file manager, you can use a dedicated FTP client to upload a zip file to your website.
Once installed, you can customize the plugin. Some plugins have a setup wizard that walks you through all the steps required for configuration. If you don't feel comfortable navigating these steps manually, you can always use Plugin Machine to install and configure plugins on your WordPress site.
Testing a WordPress plugin:
If you're planning to add a new plugin to your website, you may want to test it before publishing it. A well-liked content management system with a robust plugin and theme system is WordPress. Plugins and themes can change your website's look and feel and add extra functionality. Since plugins and themes significantly impact your website, you'll want to test them first.
If you don't want to take the time to test a new plugin on your live website, you can use a staging environment. A staging environment should be similar to your live website, with the same configuration and plugins as your live site. This way, you can quickly determine whether a new plugin is breaking your site or introducing security issues.
A/B testing is another method for testing new plugins. This testing involves comparing two versions of a page and allowing visitors to decide which understanding is better. Split testing is another name for A/B testing. A/B testing is a fantastic technique to enhance the functionality of your website.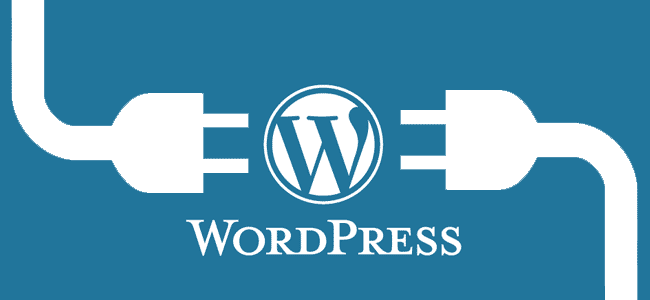 If you are new to WordPress testing, the first step is to create a duplicate of your main website. If you're using LambdaTest, it's easy to learn how to test the plugin on another website. It's essential to follow the documentation carefully. Many YouTube videos can help you understand the ropes.
You can also use a geolocation test case to identify cross-boundary problems in web testing. WordPress hosts several plugins, so there's a good chance that you'll be able to find something that works well on your site. The key is to find out which plugin works best on your site before using it live.
Another way to test a new plugin is to run it on different browsers and devices. Cross-browser testing is essential when switching between themes or redesigning your site. It will ensure that your website looks good across a range of devices. In this manner, you may view how your website appears on a desktop computer, tablet, or mobile device.